15th June 2015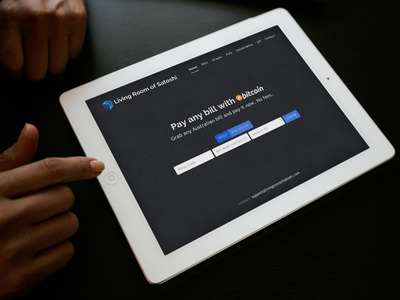 Australians can now pay bitcoin directly to any bank account, using a new service from Living Room of Satoshi, a leading Australian bitcoin payments company.
The "Pay Anyone" system enables holders of bitcoin to seamlessly send funds directly to traditional bank accounts.
CEO Daniel Alexiuc said: "Bitcoin users can now pay their friends, tradesmen and anyone else; even if the recipient has no knowledge about bitcoin.
"This is a vital piece of payment infrastructure that is now available to all Australians."
The "Pay Anyone" service complements Living Room of Satoshi's existing bitcoin payment service, which allows payment of any bill that uses the BPAY® system.
Try it now at Living Room of Satoshi.
---
About Living Room of Satoshi
Living Room of Satoshi is a payments company that enables payment of any bill using bitcoin, the currency of the internet. Our customers pay phone bills, electricity bills, school fees, credit cards, tax payments and more.
It is named in honour of Satoshi Nakamoto, the pseudonymous and mysterious creator of the original bitcoin software.
We launched in May 2014
We have processed over $500,000 of Australian bills using bitcoin
We are not affiliated with BPAY® Pty Ltd.
Website: https://www.livingroomofsatoshi.com